The proliferation of mould on wet or damp surfaces constitutes a critical concern, particularly when dealing with the stachybotrys chartarum species. This mould thrives on water-damaged materials such as ceiling tiles, insulation, wood, and wall linings, and is known to generate toxic substances that can lead to severe health implications. Exposure to this fungus is known to elicit various symptoms, including sore throats, allergies, sinusitis, immune system suppression, headaches, fatigue, and dermatitis. Notably, the deleterious effects of stachybotrys chartarum are most pronounced in individuals with respiratory issues, such as asthma and emphysema. Mould is considered a hazard and should be treated as such. 
We strongly advise seeking the assistance of professional mould removal experts to handle the issue. Health experts recommend that only individuals who are trained in the removal of contaminated debris and are protected by breathing apparatus and protective clothing should undertake this type of repair work due to the nature of the stachybotrys chartarum mould.
All types of mould have the potential to cause health problems, including allergic reactions such as sneezing, runny nose, red eyes, and skin rash, as well as irritation of the eyes, skin, nose, throat, and lungs. Therefore, immediate action is crucial.
At Pure Services, our staff are well-versed in the professional methods of dealing with mould problems. It is important to note that once mould is established, it can be challenging to eliminate, often causing issues for several months after remediation and recovery efforts have been completed. Furthermore, the accumulation of mould and mildew can produce unpleasant odours in your home.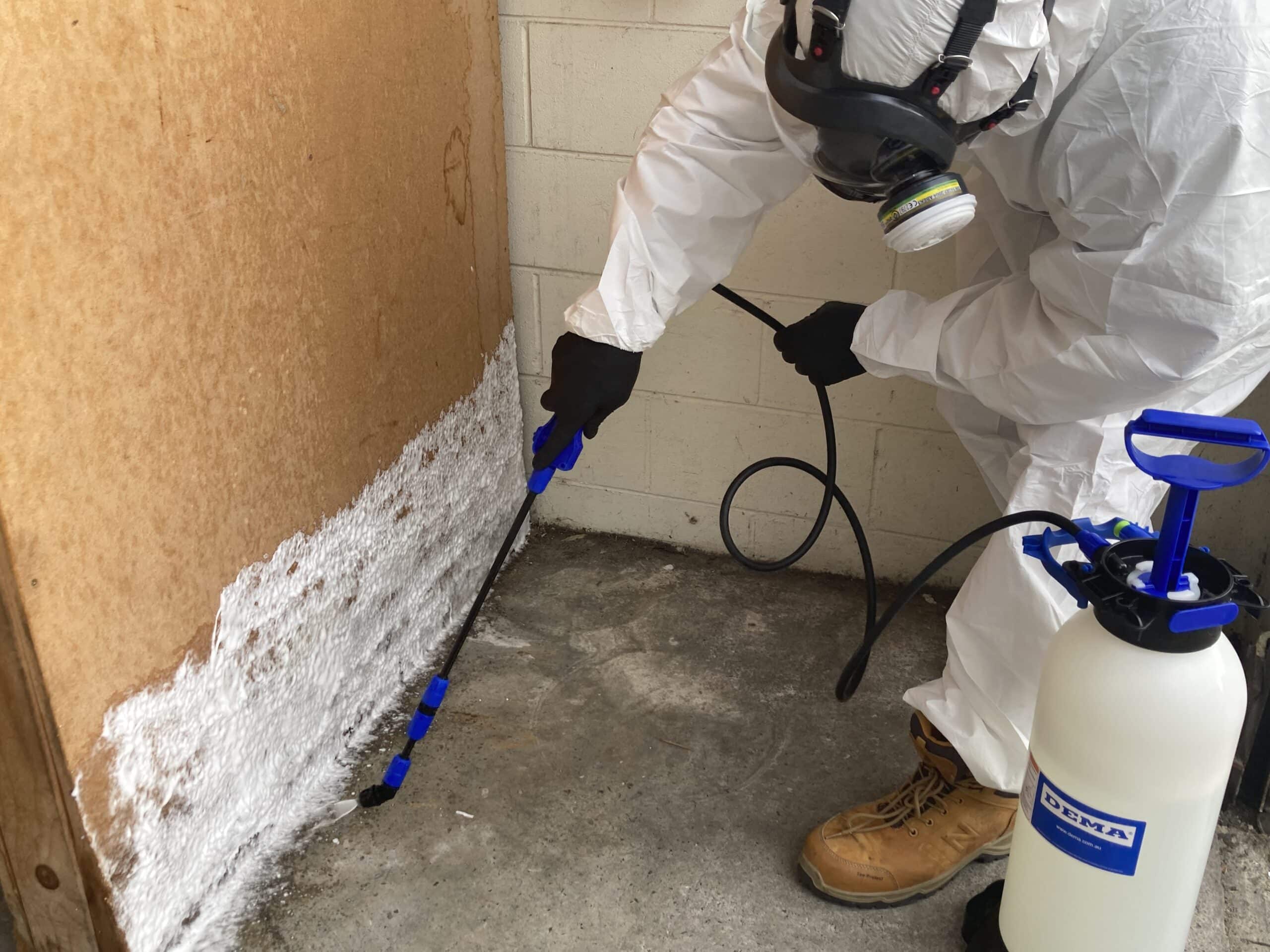 We utilize the latest technology to remove mould odours and microbial spores as quickly and efficiently as possible to return your home to pre-mould conditions. To give you a better idea on the process we undertake.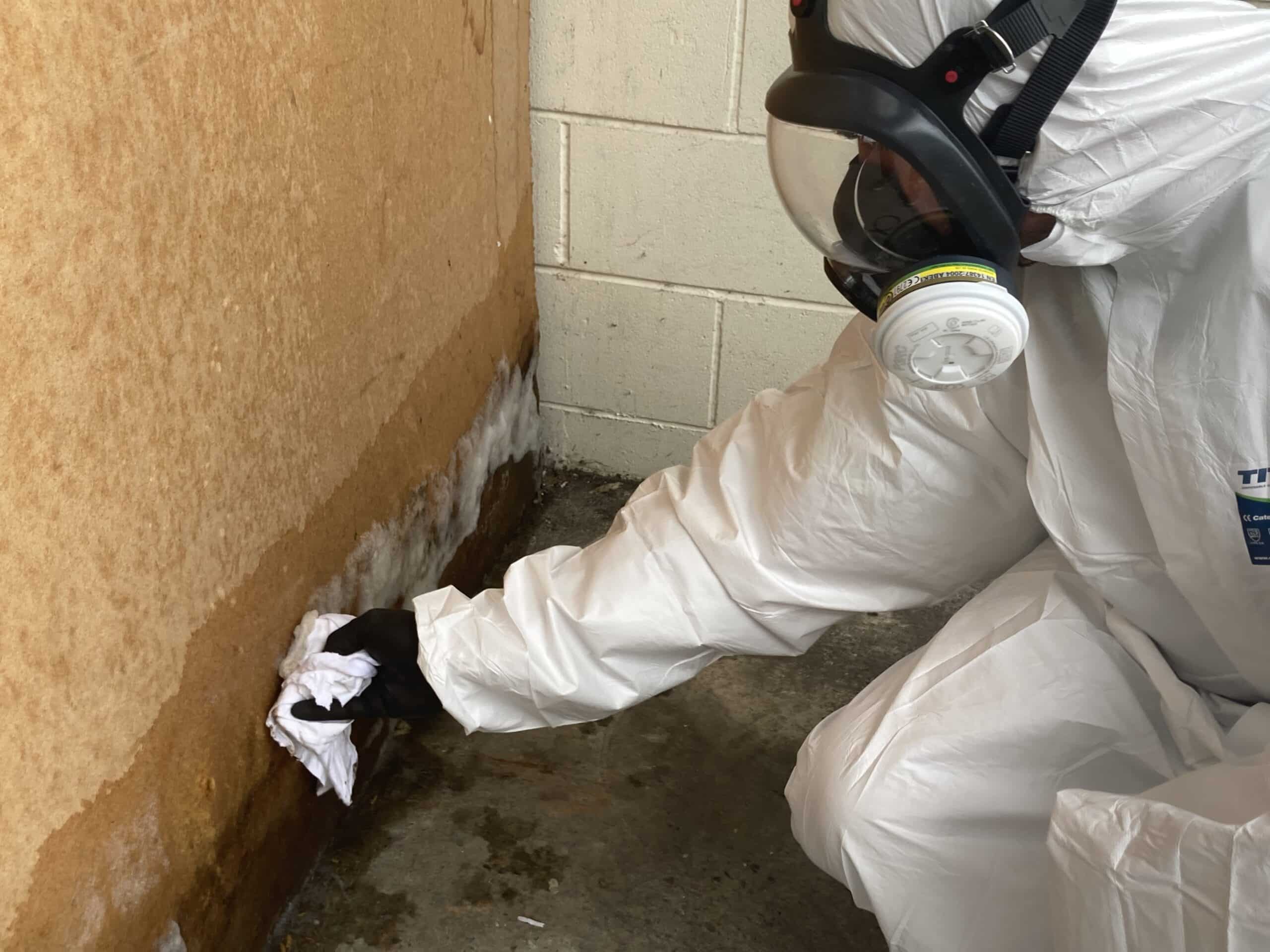 Visit the site
The first step is to visit the site where the work needs to be done. This involves examining the premises, identifying problem areas, and assessing the scope of the work.
Scope out mould damage & produce report
Based on the site visit, a report should be created that outlines the findings and provides recommendations for necessary action. This report should contain details such as the extent of the problem, potential risks involved, and the steps that need to be taken to address the issue.
Supply an estimate
Once the report is produced, a detailed and transparent estimate is provided to the client outlining the cost of the work that needs to be carried out. This estimate should provide a breakdown of the costs involved and any additional fees that may apply.
Carry out the work making sure:
During the work, it is essential to ensure that any mould spores are contained, and there is no cross-contamination to other areas of the premises. This could involve using specialist equipment.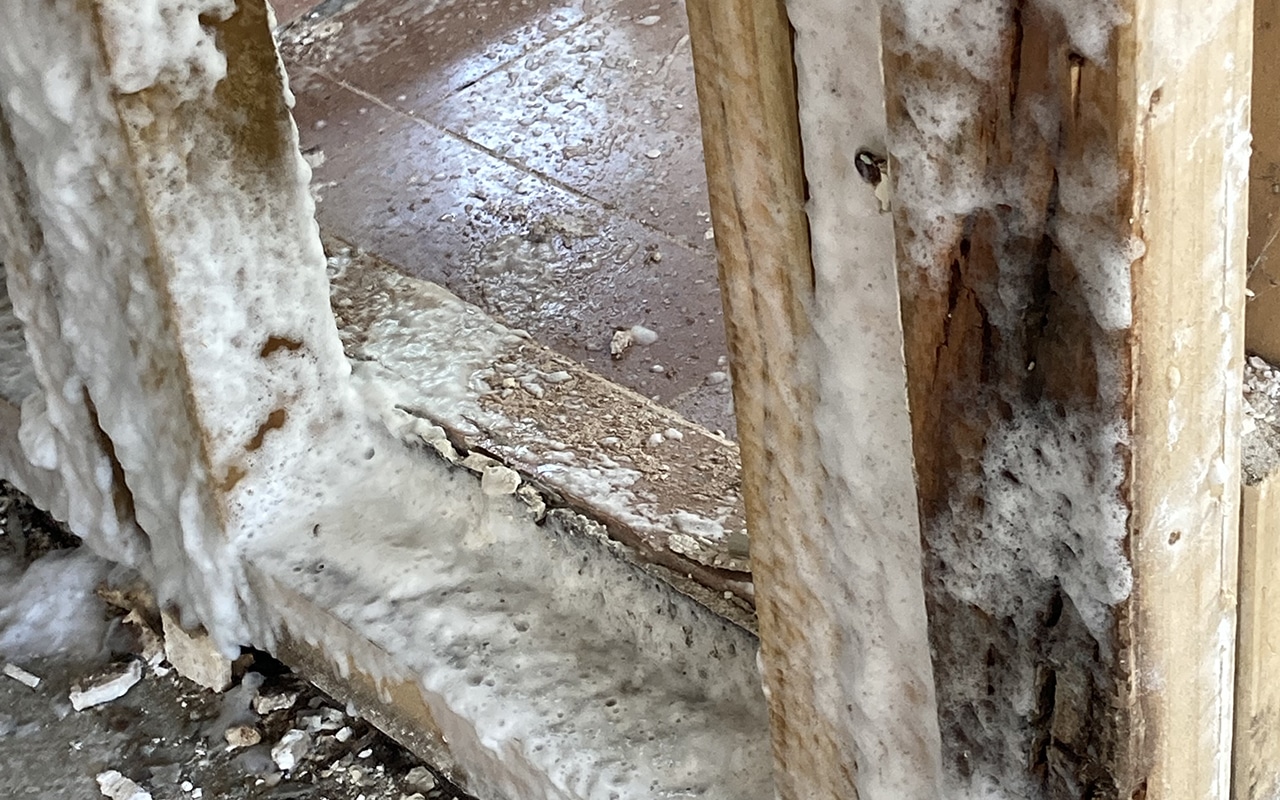 The safety of household members is paramount during the work. This means taking precautions such as using protective gear, ensuring proper ventilation, and following all relevant health and safety regulations.
All work  carried out within the agreed timeframe and budget. Any delays or cost overruns will be communicated to the client promptly and transparently.
Overall, the Pure Services Plan of Action follows a structured approach to identify and address mould-related issues. By following these steps above it is possible to ensure that the work is carried out efficiently, safely, and to the satisfaction of the client.
* Because mould removal requires a thorough assessment we have a $280 (incl G.S.T) call out fee which covers the scoping and producing your report.