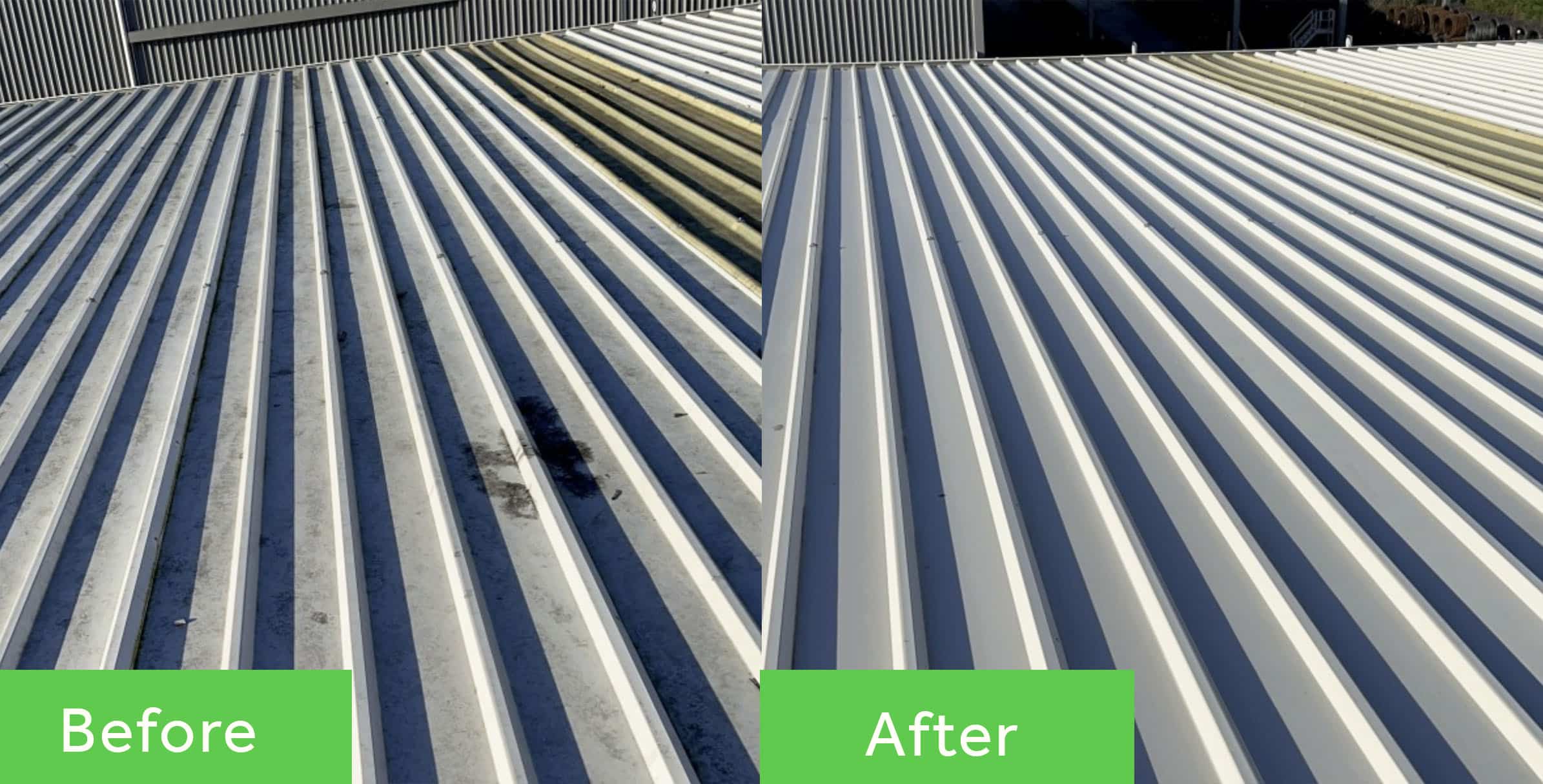 Roof cleaning professionals
Looking for a professional roof cleaning and washing service to get rid of pesky moss and lichen? Look no further than Pure Services! Our team of friendly cleaning technicians is here to help. We offer free estimates and advice to keep your commericial and residential property roof in tip-top shape.
With our top-notch roof cleaning process and treatments, you can be rest assured that your roof will be well protected and opting to get this done annually will further extend the life of your roof, extending the life of your paint job and preventing damage - even for older roofs that need a little extra care. And don't worry about potential damage from walking on your roof - we can wash and treat your roof without ever setting foot on it.
But why should you bother cleaning your roof in the first place? Well, moss, mould, and lichen can cause serious structural damage if left unchecked, leading to premature degradation of your roof and causing excess moisture that can lead to rotting and mould growth. By taking action now, you can save yourself the hassle and expense of needing to replace your roof years ahead of schedule. So why not give Pure Services a call today and let us help you protect your commercial or residential property home for years to come.
Frequently asked questions
1. How long does the roof wash take to remove the moss and lichen?
Great question! We know you're eager to get that moss and mould off your roof, the time it takes to clean a commercial roof depends largely on the overall size, accessibility, structural design of roof and the extent of moss or lichen growth. In most cases a commercial roof clean will take a minimum of 1 day. We also manage the necessary administration safety procedures.
2. Can you still carry out a roof wash in wet weather?
We always want to ensure that our product solutions work effectively and prioritise safety for everyone. That's why we kindly request to schedule roof cleans during dry weather for the best outcome. We appreciate your understanding!
3. Can you conduct multi level roof washes?
Yes, we are a professional residential and commercial exterior cleaning company and we are regulated to use MEWP (Mobile Elevated Working Platforms) that allows us to reach multi-level properties.