Gutter & Spout Cleaning
Pure Services provides commercial and residential gutter cleaning services which is something we recommend doing twice a year to keep your commercial or home in tip-top shape. By doing so, you can avoid any potential water damage or rusting that could occur from water pooling in your gutters.
At Pure Services, we offer a complete gutter cleaning service that includes the removal of all organic debris from your gutters and downpipes. Our team also conducts a thorough inspection of your rainwater system to ensure that everything is working properly and there's no chance of flooding.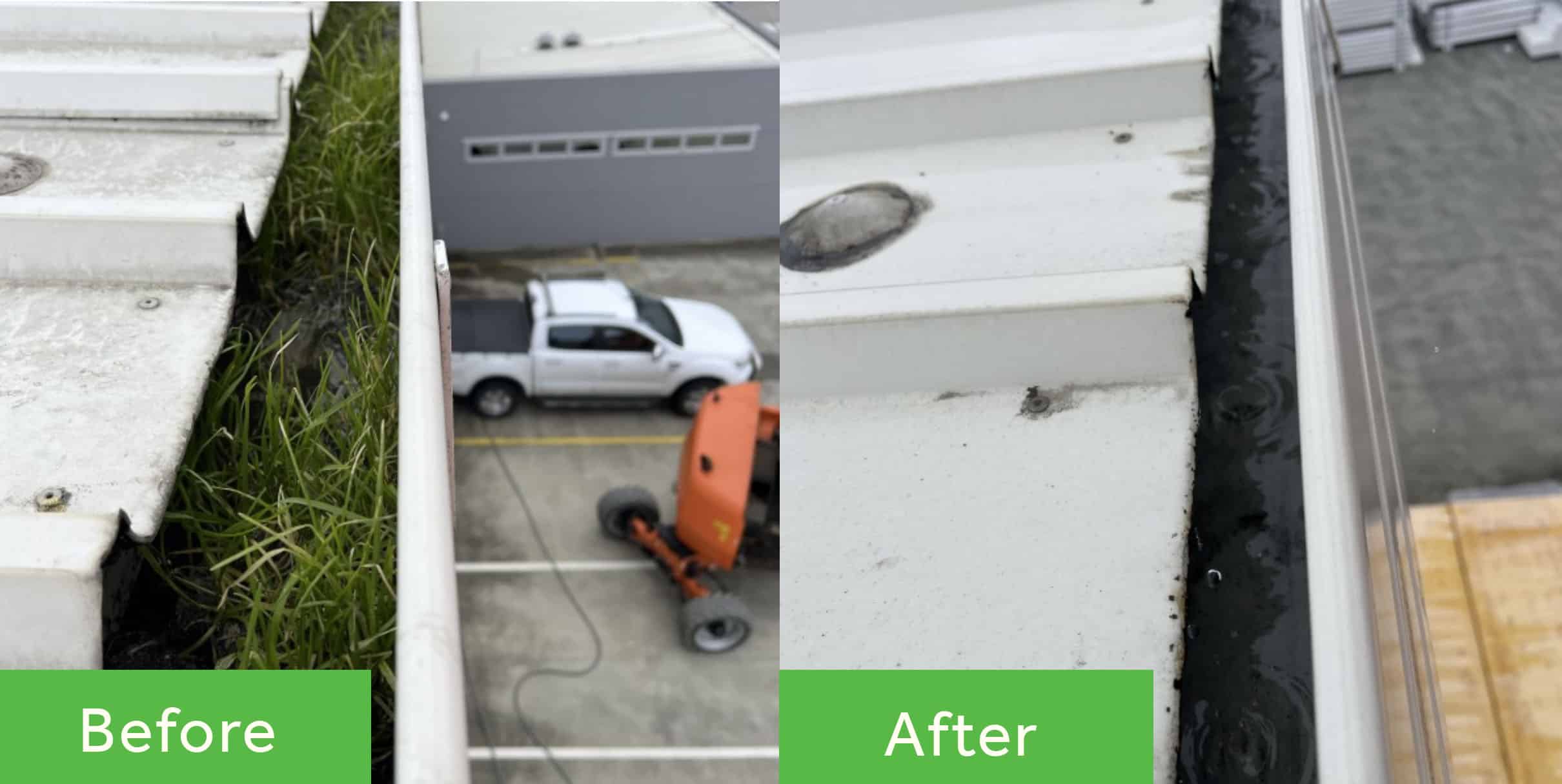 We understand that keeping up with home maintenance can be expensive, which is why it's important to take preventative measures to avoid costly repairs. Over-full gutters can lead to water damage and ultimately shorten the life of your gutters.
If you're interested in learning more about our services and getting a free estimate, just give us a call 0800 4 PURE 4.
We're always happy to help!

Frequently asked questions.
1. After removing all debris from your gutters, do you also flush them out?
Certainly! We perform a thorough cleaning of your Gutter and Spouting system, which includes removing all debris and grime. Additionally, we conduct a comprehensive flush to guarantee the smooth flow of all water.
2. How often should we have our gutters and spouting cleaned?
For optimal maintenance of your gutters, we recommend having them cleaned by Pure Services on a regular basis. The frequency of cleaning depends on various factors such as the amount of rainfall, the number of trees in the vicinity, and the presence of any nearby construction work. To determine the best cleaning schedule for your gutters, please consult with one of our Team Members who can assess your specific needs and provide a personalized recommendation.
3. Can Pure Service book me in for an automatic annual visit to clean our property's gutters?
Certainly! We offer the convenience of scheduling an automatic annual visit for cleaning and flushing your gutters. This ensures that your gutters are properly maintained throughout the year, without the need for you to schedule appointments manually. To set up an automatic annual visit, please contact one of our team members who can assist you with the scheduling process.